Heating and Cooling is Our Only Business!
Heating and Air Conditioning Contractor in Franklin County, PA
We are a participating contractor with the West Penn Power (a first energy company) Energy Efficiency Program.
Welcome to Environmental Comfort, Inc., a family owned-and-operated heating and air conditioning contractor. Serving the Franklin County area since 1980, we are licensed and insured for your protection. Whether you have a heat pump that won't kick on or need an entire AC unit installed, trust the local pros at Environmental Comfort, Inc. to get you taken care of right. Call us today at 717-369-4857 to schedule a free estimate!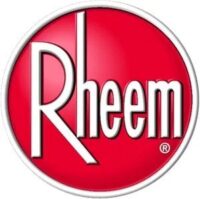 Why Choose Environmental Comfort, Inc.
Here at Environmental Comfort, Inc., we firmly believe that the customer comes first. We've worked hard to earn a premier reputation. Since we opened our doors in 1980, we have designed our systems to meet our customer's needs. This level of honesty and trust have helped us be one of the top local choices for AC and heating service.
Our technicians are licensed and factory trained, so that you know you're getting the best service possible. Give us a call, let us design a system specifically built for you and your environment. We look forward to hearing from you!
What Our Clients Say . . .
Many thanks for your prompt and courteous service!
Thank you for your prompt service and a job well done.
Thank you for keeping my furnace running smoothly.
Just to let you know that I LOVE this new Wi-Fi thermostat. It works just like I wanted it to. It is great! Thanks for allowing the switch.
Getting a call from my tenants on January 31st reporting carbon monoxide in the house was the last thing I thought I'd hear that day. I frantically called around to local businesses to help me fix the problem. Your company was by far, the most friendly, compassionate and professional to work with my faulty furnace on a cold Friday evening. Cody did a great job cleaning the furnace and educating me on the Carbon monoxide situation and how to prevent this from happening again. Thank you! I plan to use your company again and will gladly recommend you to my friends. Sincerely & grateful!
Thank you so much for fixing my A.C. Judy you are a great lady. I could tell you what was wrong and you always helped me. Thank you so much for being kind to an old woman. I sure miss my husband. Thanks for everything. Bless you.
Serving the greater Chambersburg, Greencastle, Mercersburg, and Shippensburg Pennsylvania areas since 1980!